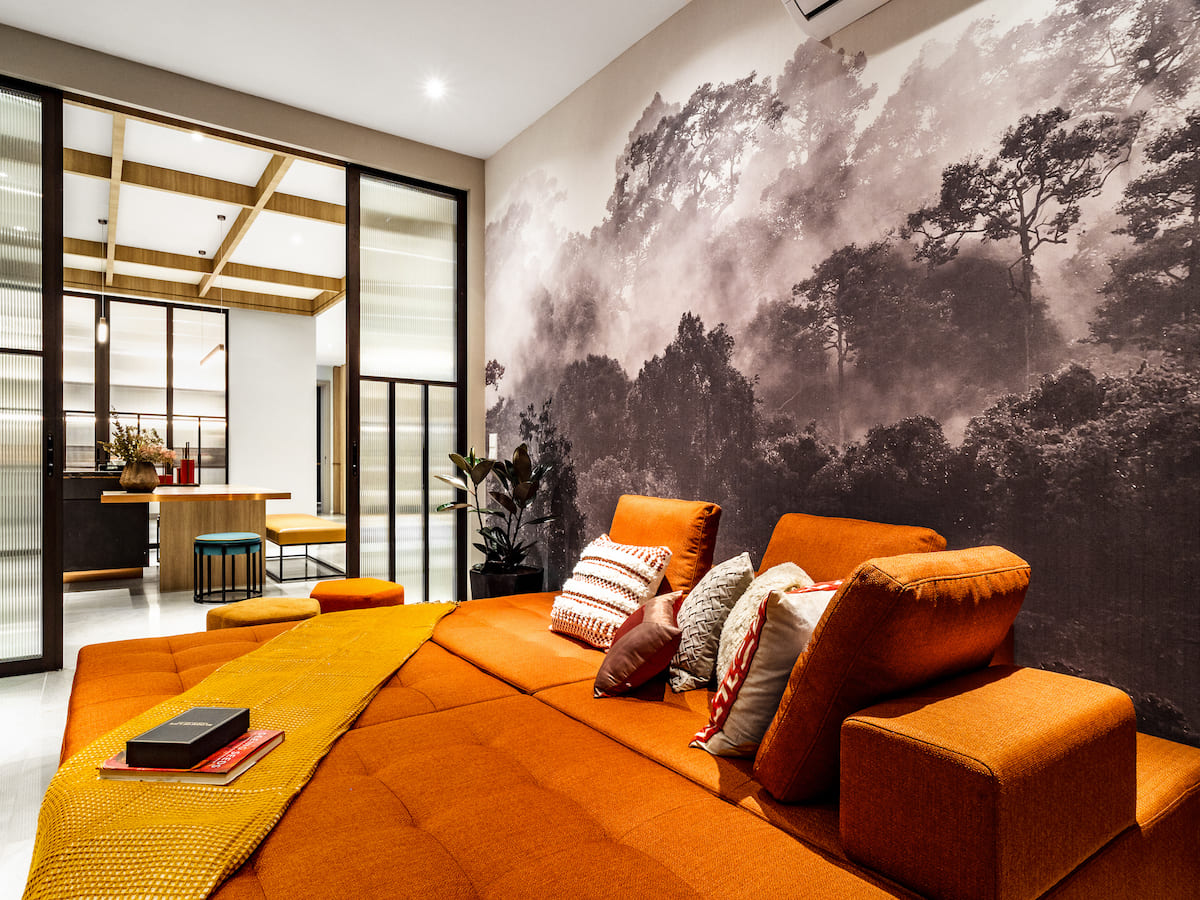 Multiple bespoke wallcoverings to be discovered at MCT's Aetas Damansara Show Unit — A multigenerational living concept, the show unit is meticulously designed with every member of the family in mind, with each room taking on its own fun persona such as Agnes' bedroom, and Ah Ma's bedroom.
Interior design by ACID, Waltex worked with our client to supply and install wallcoverings for the entire show unit. A large print of floral in pastel hues mixed with our wallpaper from Arte Wall's Canvas collection with a natural look of real linen. While in Ah Ma's room, a mountain range in pastel hues is installed onto a curved headboard that sits in front of a dark contrasting wallcovering, creating interiors of depth and layers.
The family nook is a picture of cinematography in itself with a foggy greyscale forest serving as its background. Get enveloped in the scene while enjoying precious family time. Finally, in the dining room, the monocoloured Puro with a subtle lustred finish graces the walls in a warm grey tone.