Connoisseurs Lounge & Restaurant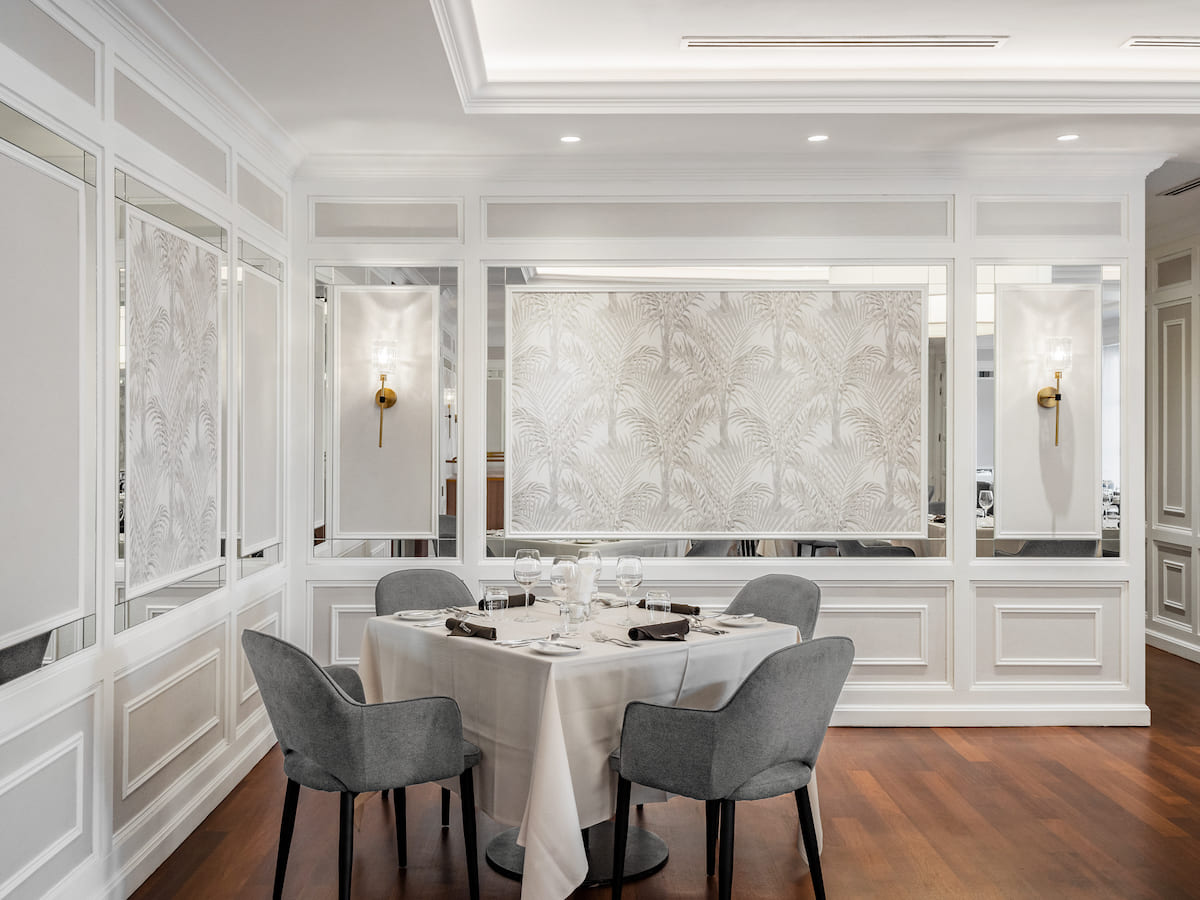 A project of transforming an existing space that is Le Contii by Connoisseurs Lounge and Restaurant located at the world-class golf destination Kuala Lumpur Golf & Country Club. Waltex worked with Ground Up, to supply and install some high-quality wallcoverings into this commercial F&B space where esteemed members and guests can enjoy food and drinks over built connections.
An elegant silk texture from our Versa range was selected for the general walls of the restaurant. The wallcovering is a Type I 15 Oz vinyl on fabric backed wallcovering that is phthalate free, free of PBDE's (brominated flame retardants), meets State of Washington Building Specification for Indoor Air Quality, California Section 01350 Indoor Air Quality Standard and is made from highly cleanable water-based inks.
The feature walls of the space appears in the form of palm leaves for that holiday feel from Hooked on Wall's Jungle Jive collection. Stunning in tones and hues of white, lends a bright interior to the entire space. The botanical element continues on in one of the private dining rooms — large monstera leaves of a tropical forest from Arte Wall's Flamant Mémoires' L'aventure collection overlap each other in the same tones and hues. In another private room is our Incanto pattern, Italian for "enchantment", features a deep old-world plaster texture in 24 Oz. Finally, a bold green from our Len-Tex Coronado Type II pattern of brushed suede is used in another one of the private dining areas.