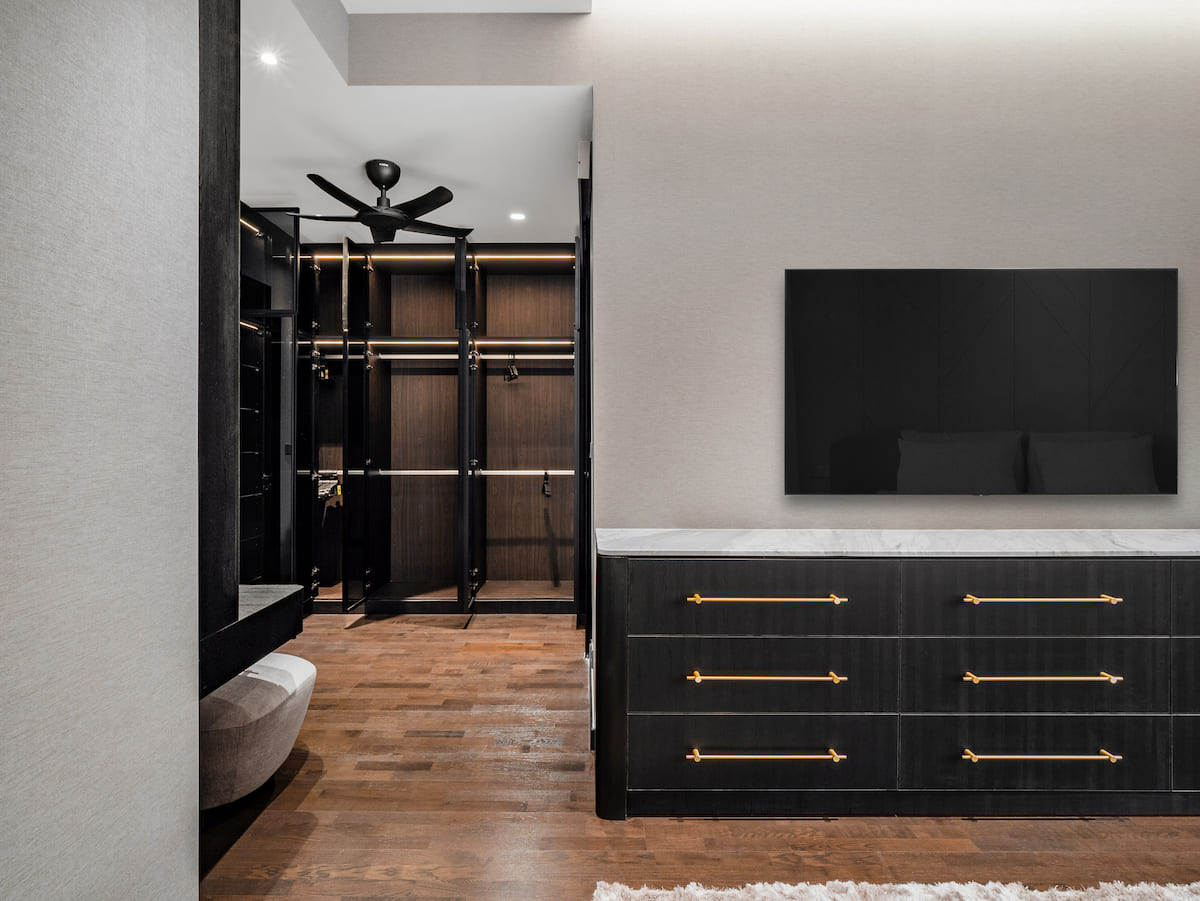 Residential — Bangsar South
7 Rolls of V15-230 of Omni Linen from our Versa range for this entire residential unit. Fire rated to USA Class A (ASTM-E84), our 15 Oz vinyl on fabric backed wallcovering is highly durable and scrubbable. A mildew inhibiting agent has also been added to help protect against fungal and other microbiological growth.
Rounded details in the living room paired with a tinge of pink in the drapery create a feminine balance to this edgy and moody space. The selected wallcovering in cool grey tone is seen throughout the unit including in the dining area, corridors and bedrooms.
A project by Ground Up.