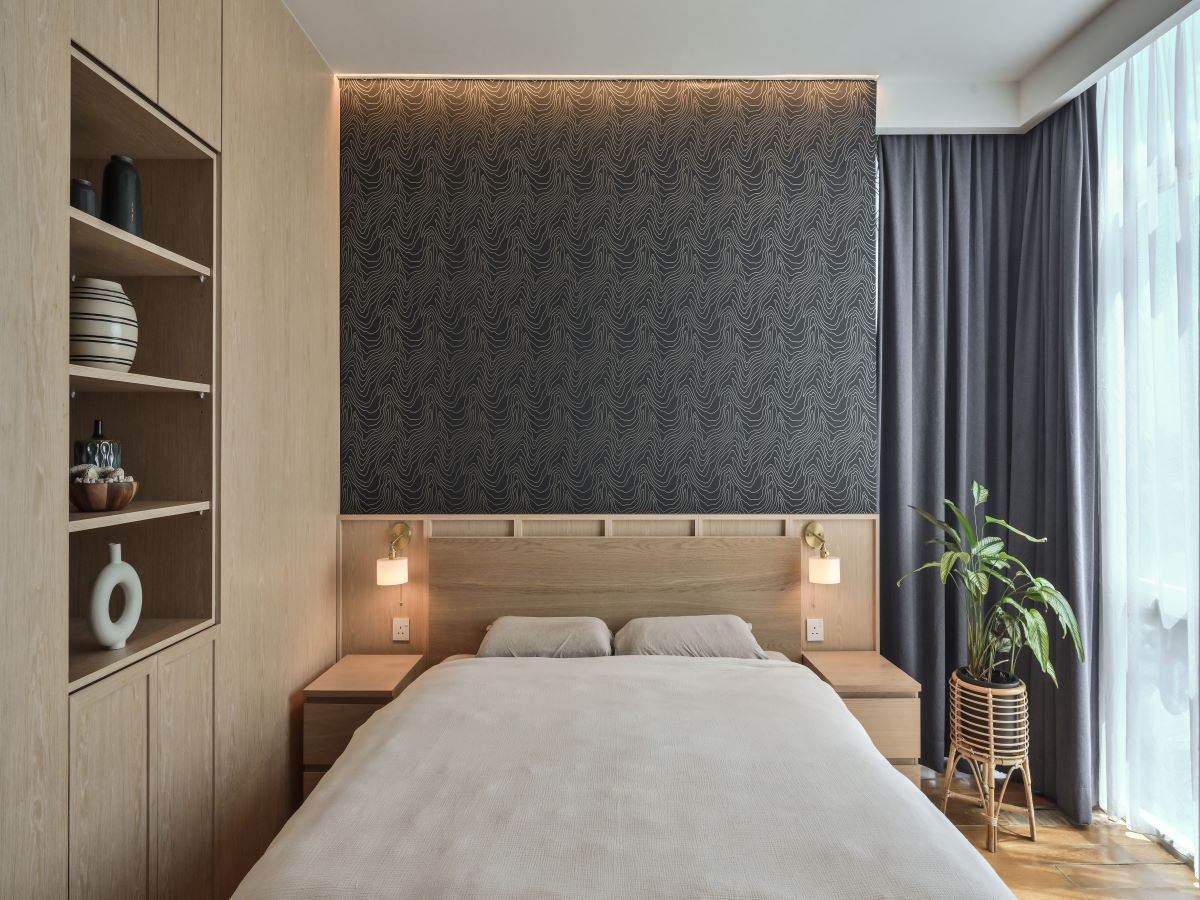 Located in one of Kuala Lumpur's most affluent neighbourhoods, one unit amongst the 190 units one-blocked residence is decorated with multiples pieces of unique wallcoverings from Waltex. Inspired by a new addition to the family, Waltex worked with GoBuild and Pivot Studio to create a different yet consistent style for the entire home.
An uplifting wallpaper with a graphic contour design along with bead formation and shimmering metallic was found in the master bedroom of this unit. Our client selected the Formation wallpaper from Harlequin to add depth into this space. There are multiple colorways available for this collection while Moonlight was selected to create a calm and secure vibe to this bedroom. The colour blue and gold detailing also represents wealth and quality attributes such as knowledge, power and integrity.
For the bathroom, the much-loved Chiavi Segrete that is sponge wipeable was selected. The muted shades give way to true-to-life tones of spring undergrowth, with seasonal twists of autumnal leaves and wintery greys.
In the other bathroom, a distinctive piece of Australia's Ayers Rock, designed by Zandra Rhodes for Rebel Walls adorns the walls. It is an art piece of the amazing rock with spiky spinifex grass in the foreground, which was also used for wonderful square cloaks in wool felt and classic one sided chiffon dresses that have become immortalised by Jackie Kennedy and Lauren Bacall.
Langur from the Curiosa collection by Arte walls was chosen for the powder room of this home. It is a strippable vinyl wallpaper on a non-woven backing with Class A fire retardancy. The exotic trinkets, animals and natural features bring you on a discovery adventure in your own home while the playful little monkeys amuse themselves on your walls without making a mess.