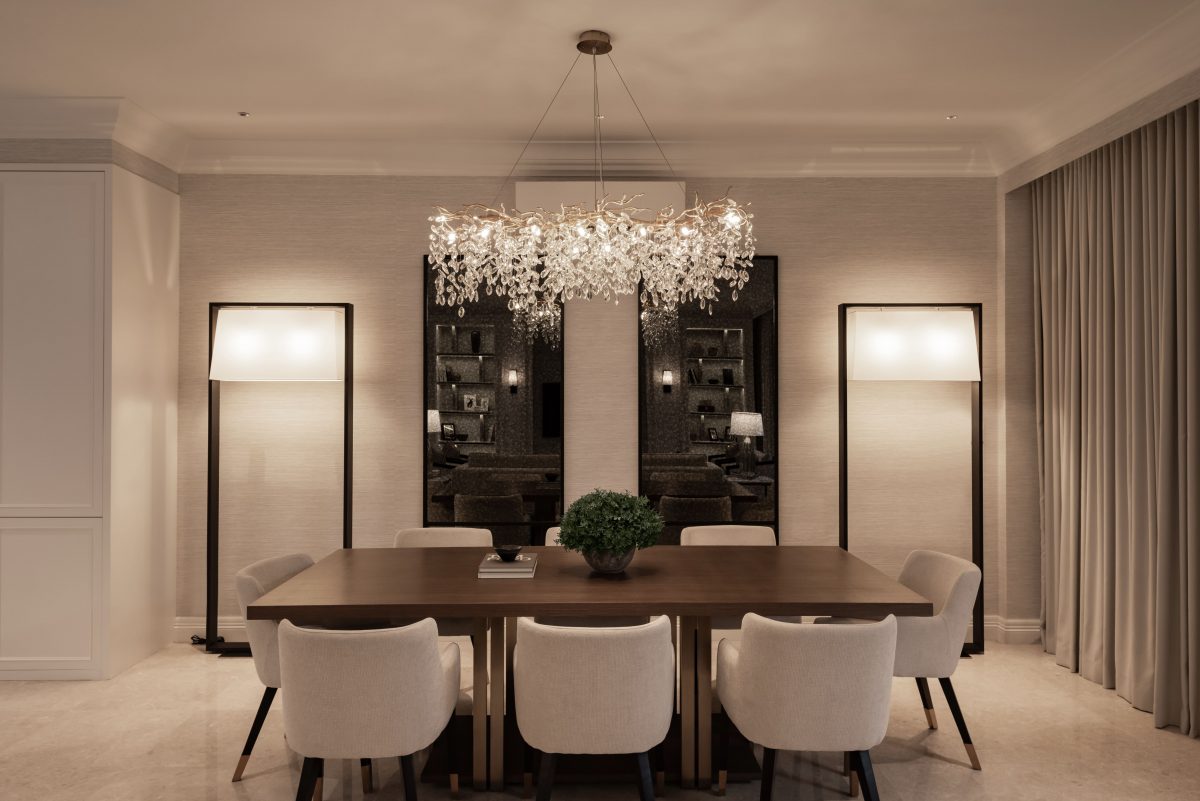 Residential – Kuala Lumpur
Multiple distinctive wallcoverings to be discovered in one of the Sastra U-Thant Condominium in Kuala Lumpur. While working hand in hand with Kefi Design Studio, this space has successfully transformed into a timeless and luxurious home.
Different wallcoverings were selected for each space of this unit such as the living room, dining area, bedroom and bathroom. For the living room, a horizontal texture from our Versa – Parallel collection creates a luxurious, hospitality-like ambience with soft lighting to match. The complimenting neutral tones of the furniture pieces beckons for hearty conversations in the inviting space.
Over in the bedroom, our top-selling linen textured Bristol pattern is applied. To achieve the plainer end of the scale, a "linen look" creates a mellow effect through the illusion of fabric on the walls. Pairing it with the metallics like a gold chandelier and rich fabrics create a sense of opulence and luxury overall.
A bespoke wallcovering of subtle botanic is used in the powder room and second bedroom of this spectacular home. The same motif printed on varying textures brings about a different feel altogether — over in the powder room, a horizontal silk texture in a dark tone exhibits a calm sense of privacy while the bedroom feature that is printed on a fabric textured wallcovering which brings about a certain softness.