Hard Rock Cafe Puteri Harbour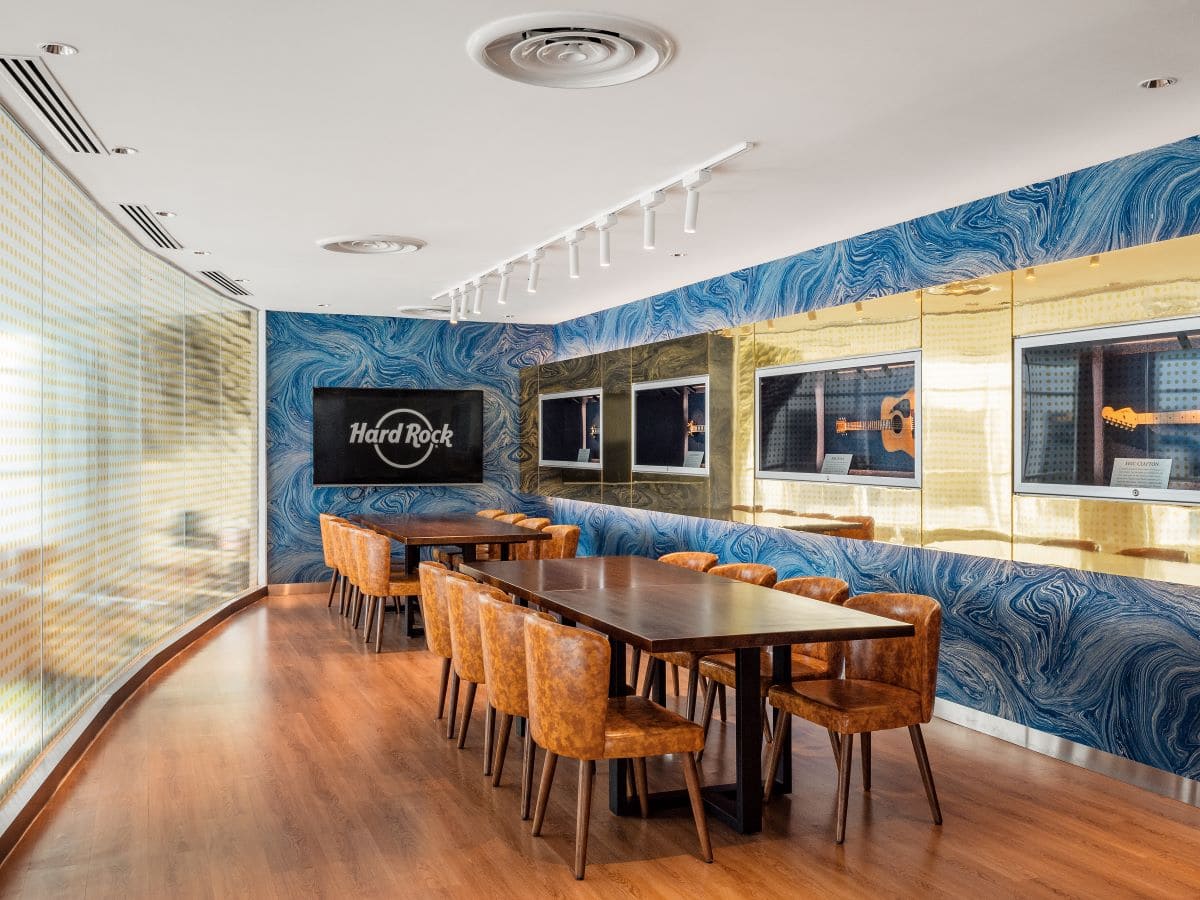 The spectacular Hard Rock Cafe at Puteri Harbour, Johor Bahru in the blue, silver and gold colour theme was inspired by the surrounding marina. Waltex collaborated with Ground Up to supply premium-quality wallcoverings to this cafe that embraces all from diverse backgrounds, in a unified world.
A mylar wallcovering was used for the general walls of the cafe. To achieve the oceanic theme with elements that resemble wave, water and marine life, Aislinn from Len-tex that celebrates the unique and unplanned flow of colour was selected for some of the feature areas of the cafe. It's an original handmade artwork featuring threads of shining mylar paired with the perfect palettes. The water-like pattern from this piece was able to create an overall breezy and relaxing atmosphere to the room that creates a ripple and wavy effect.
At the back of the cases attached to the wall features our Firenze collection from Len-tex. The gold and metallic shade for this piece generates a luxurious and generous mood while complementing the rest of the furniture.  The wallcovering used at the entrance of Hard Rock is also from our Firenze collection. It recalls the Italian tradition of mosaic tiling. Much like individually laid cobblestone, the irregular grid creates movement and flow across the wall. The raised edges catch and celebrate the natural daylight while the washed grout grounds the design. Finished with a touch of sparkle, Firenze brings a fresh look to the old world.