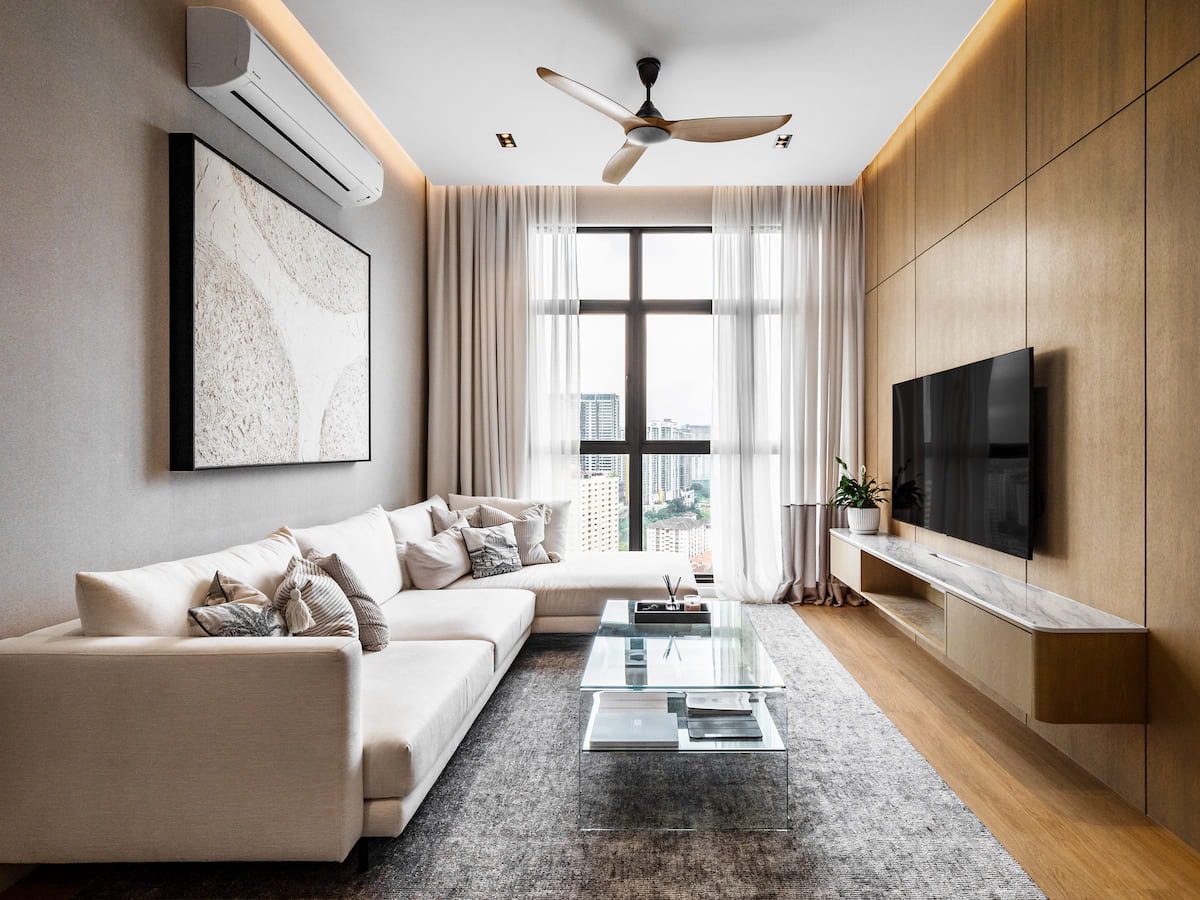 Residential — Bukit Jalil
Waltex supplied and installed all the wallcoverings in the modern contemporary home of a young couple that spans 1,250 sf. The kitchen and living is designed to seamlessly flow as one space by application of the same materials on the cabinets, countertop and flooring. A luxurious linen textured commercial wallcovering Belgian Linen by Arte adorn the walls of both these spaces as well as the dining space. A long table parallel to a build-in sideboard with a counter top and sliding cabinet doors in the dining aims to marry sophistication and functionality; while the wall light and framed art add nice touches to the high contrast yet warm space.
Over in the home office and bedroom, Banbridge in the colour Ginger Root is applied. Simulating the natural beauty and elegance of a fine linen, Banbridge is as stylish as it is versatile — a classic linen emboss with a contrasting print enhances the depth and texture, and a hint of pearlescent adds richness to the 22 fashion-forward colourways. The work desk in the study is cleverly attached to a small wardrobe so the home office can serve as a future guestroom; the magnetic board and display shelves create character by allowing the owners to display memorabilia and keepsakes while the master bedroom is a room filled with neutral hues and curved details.