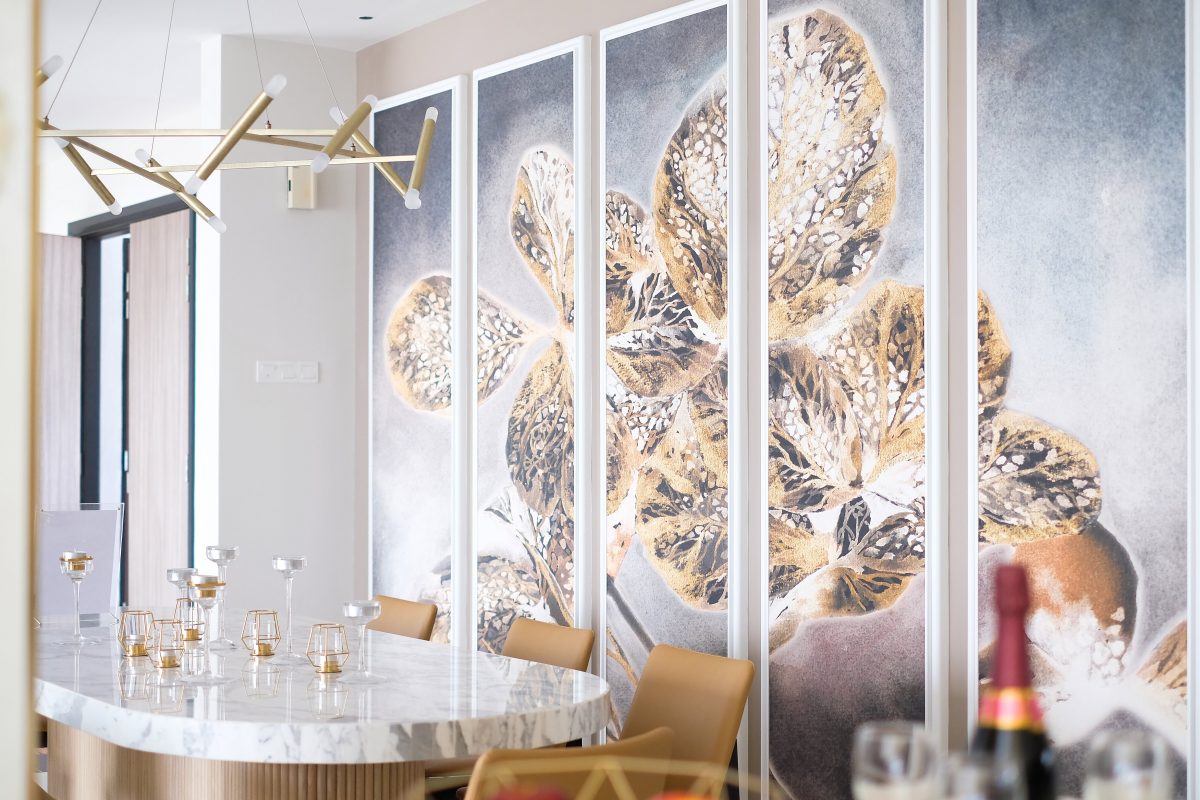 Show Unit — Bandar Seri Putra
A lot of custom digitally printed wallcoverings were involved in this project with Ashway Designs for 3 different unit types A, B and C at UM Land's Sebayu Hill Villas with 3 different themes including luxurious country chic, tropical elegance and British Colonial.
In the living room of the Type B unit, a clever play of shadows using a custom artwork reveals the shadows of a palm leaf. Further dynamic palm leaf artwork on the walls are carried through into the dining room, adding to the theme of untouched beauty of nature in this space — complimenting the other key pieces such as a bespoke timber slab dining table, bentwood chairs and an organic-shaped fabric mesh pendant.
Other custom digitally printed wallcoverings feature a watermark tie-dye in dark, emerald green, a larger-than-life orchid in gold, swaying palm leaves with fluttering dragonflies, and other abstract floral used as bedhead features and artwork. These wallcoverings are printed on broad width (54″) contract / commercial-grade vinyl wallcoverings that are fire rated, fully certified — they are also tear and scratch resistant.