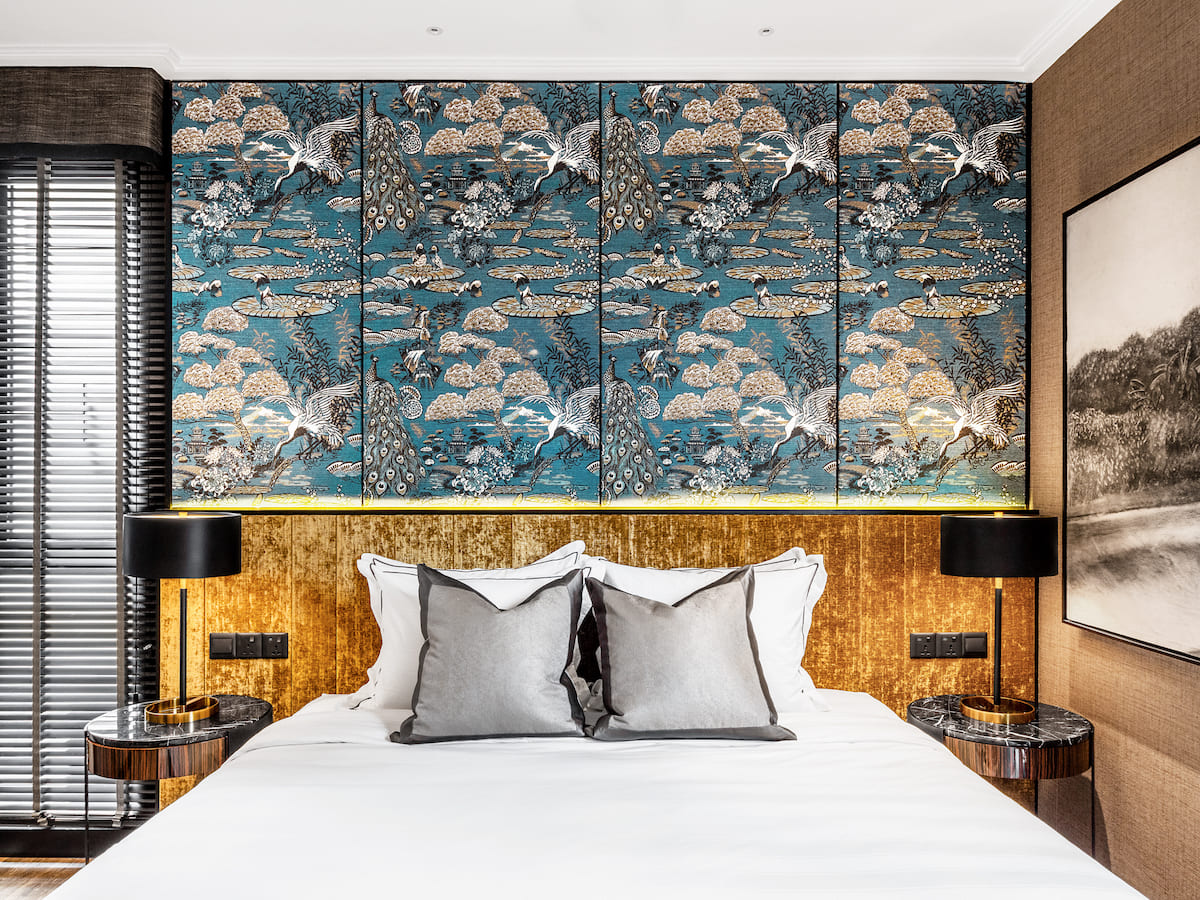 Residential — Kuala Lumpur
Luxury greets you at the door of this unassuming, elegant residential home in Setiawangsa. From its marble floors, detailed panelling to its precious chandeliers, the home achieves effortless asymmetrical balance in design. The thematic hints of chinoiserie travels through the entire home in the form of wallcoverings, exquisite crockery and intriguing artwork. Waltex supplied and installed all the wallcoverings in this tastefully decorated home.
In the ground floor media room, Modum is featured — the woven grass structure of this geometric pattern bring the tropics to mind and the somewhat rougher base lends it a natural touch. This vinyl wallcovering on non-woven backing is available in 6 colourways.
Over in the second bedroom, a vinyl wallcovering on paper backing graces the walls of the bedhead. Lotus, an ode to chinoiserie, takes you on a tour through Japan. This tableau of nature presents birds of paradise, peacocks and lilies.
Finally, in the master bedroom, Scenery, is a picturesque portrait of the Japanese countryside. Fine architecture, the babbling brook and the different characters combine to create an extremely detailed all-encompassing image that you can spend hours looking at. This vinyl wallcovering is wrapped in 4 panels and hung over the bedhead to make a lasting impression.
For the general walls, the monocoloured Puro with a subtle lustred finish is selected in a cool grey tone. This pattern is available in 19 colourways.