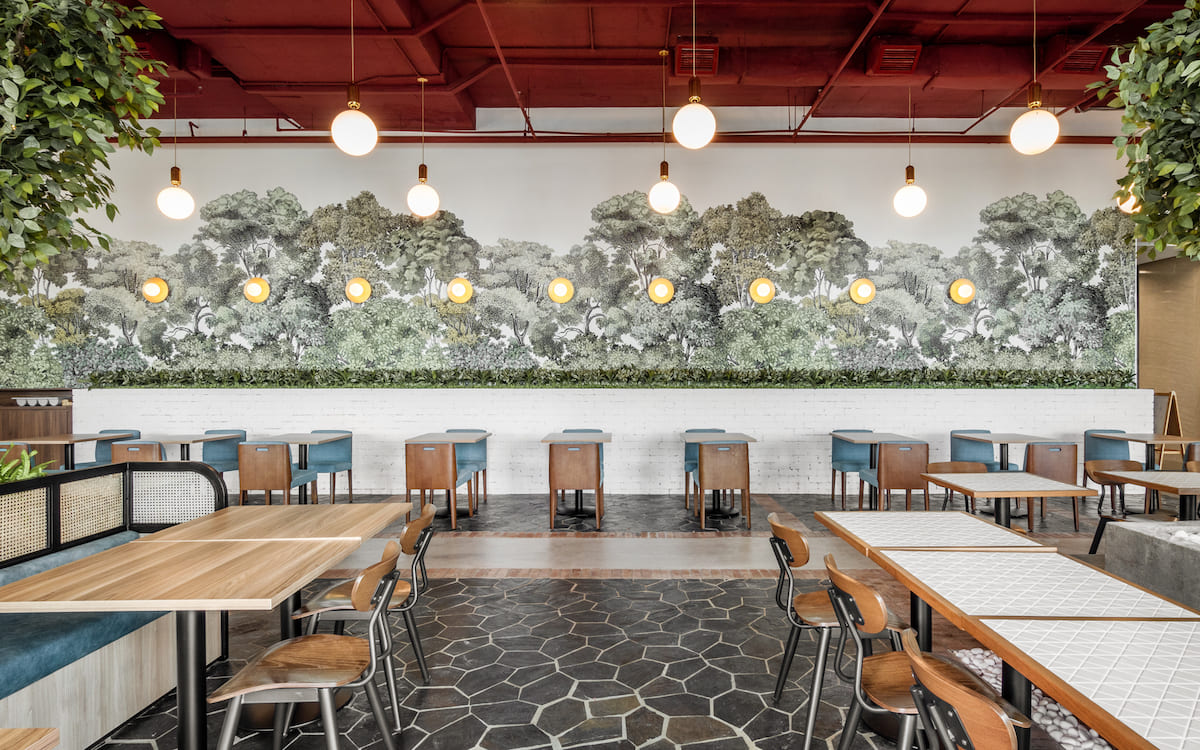 F&B — Kym Tower, Mutiara Damansara
The calm and refreshing outdoors is brought indoors at The Garden Café at Kym Tower in Mutiara Damansara. A food and beverage outlet that primarily services the tenants who work here, the cafe features pebbled pathways, shrubbery, custom geometric tiles on tabletops, turquoise seating paired with an array of wood, bricks, stone and concrete. One could easily mistake their dining experience for an alfresco one while comfortably snuggled indoors away from the tropical heat that is Malaysian weather.
An extended forest wallpaper all along the restaurant walls adds to the atmosphere. Based on several toile designs and featuring trees from the romantic sceneries, this forest wallpaper Bellewood is a modern toile that still maintains traditional craftsmanship.