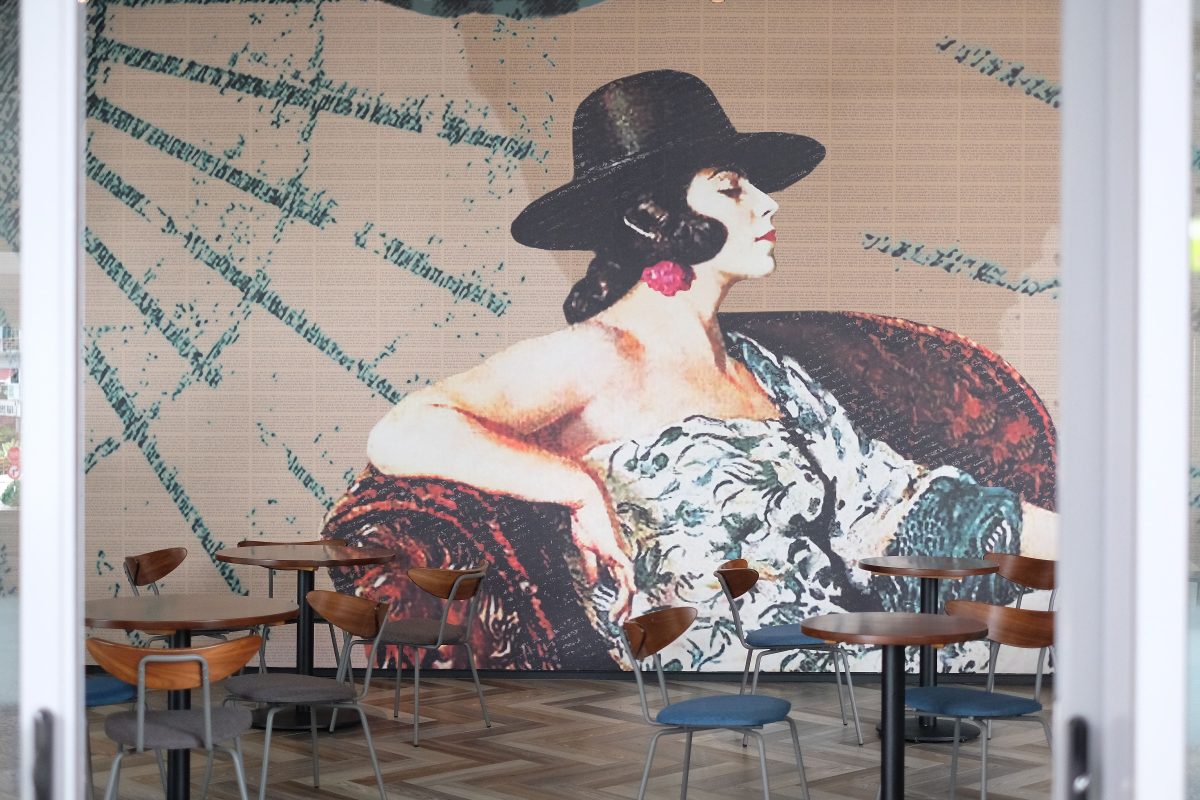 Waltex worked with Blu Water Studio to turn this magnificent artwork into a life-size mural of a beautiful Spanish lady who greets all who walk through the doors of Marta's Kitchen — creating visual impact in an instance. The digitally printed wallcovering extends into the bar counter area, and is seamlessly hung also on the back wall of the cabinetry.
If you look closely, the text on
this digitally printed wallcovering
depict lyrics to a Spanish song.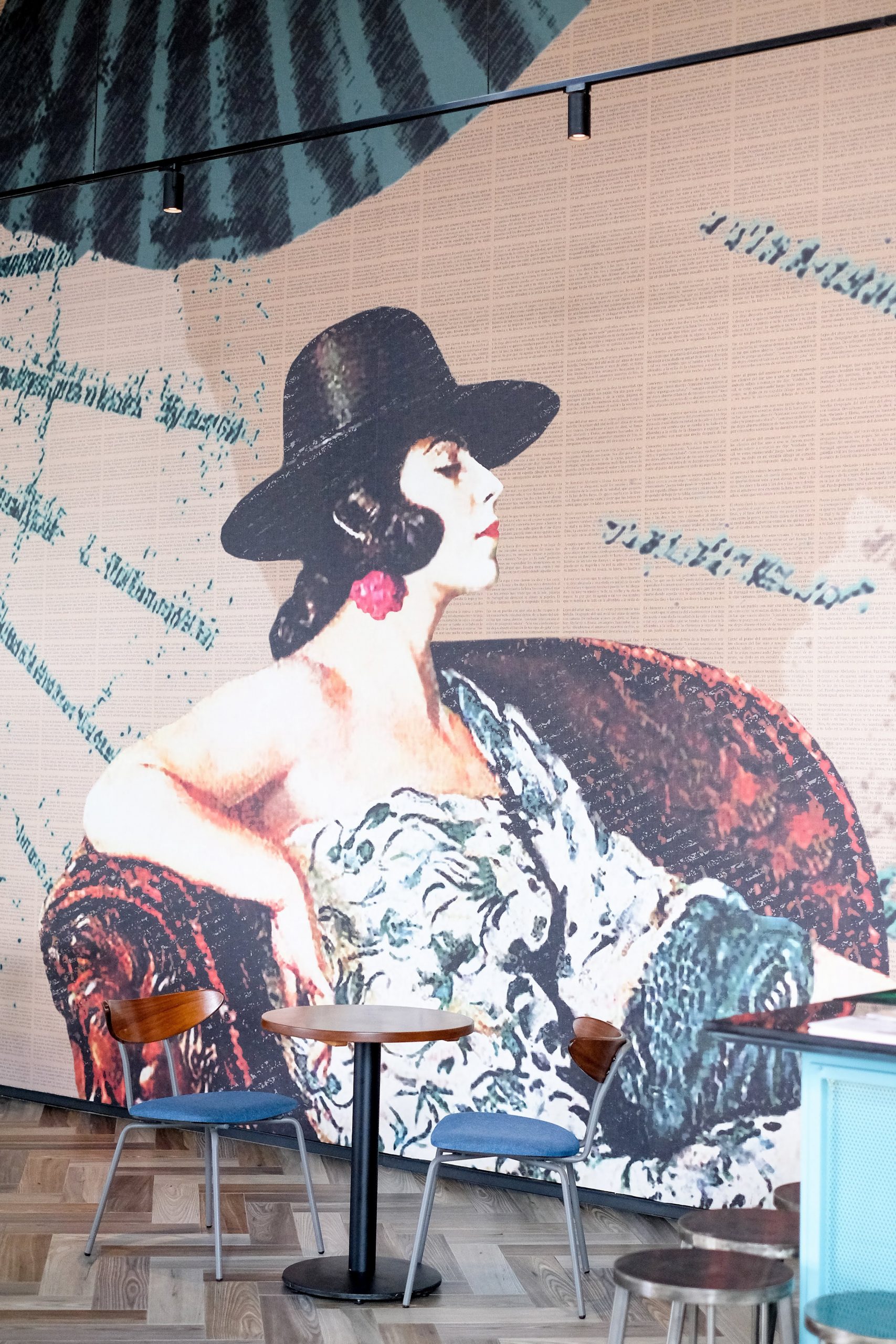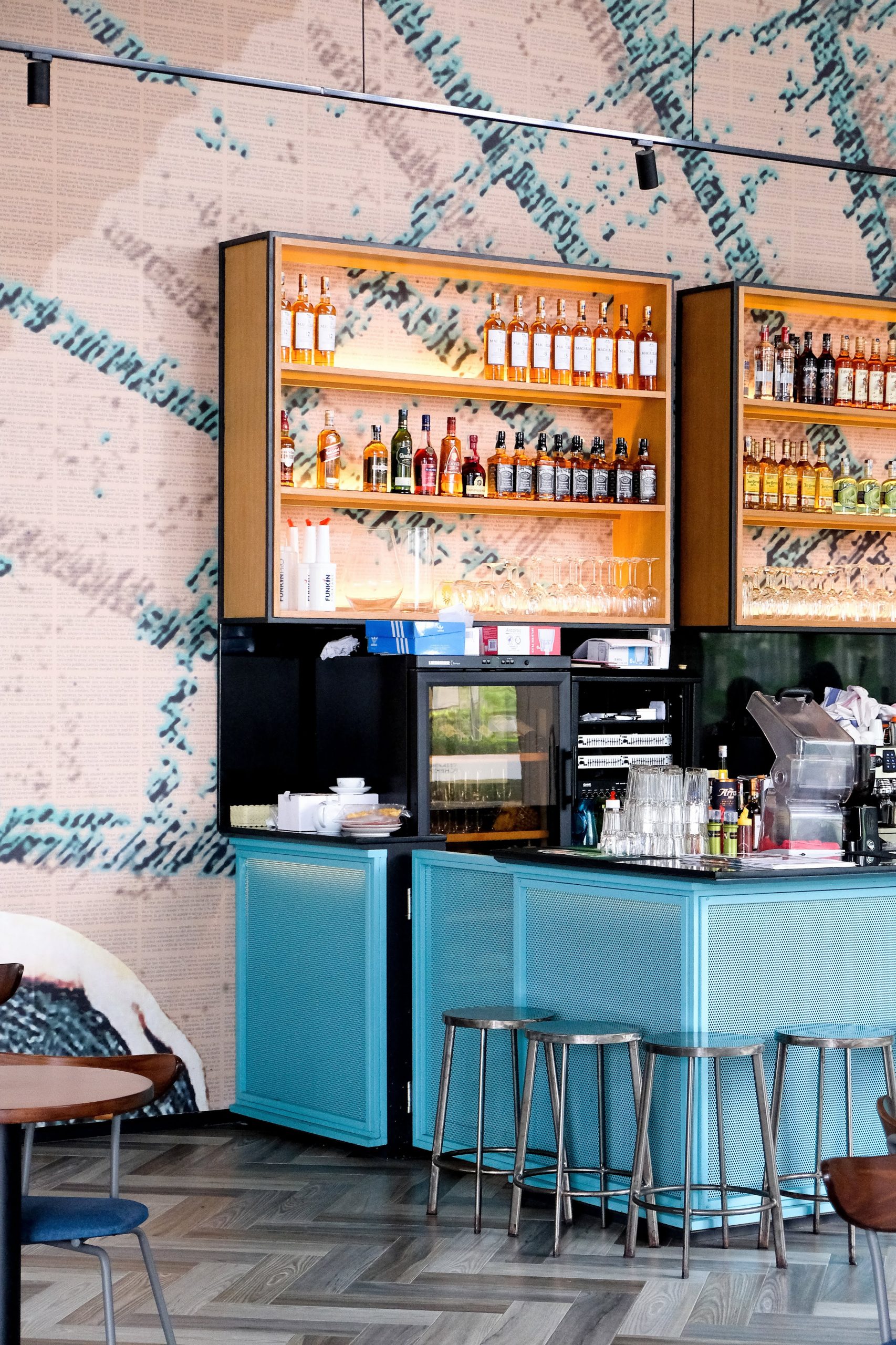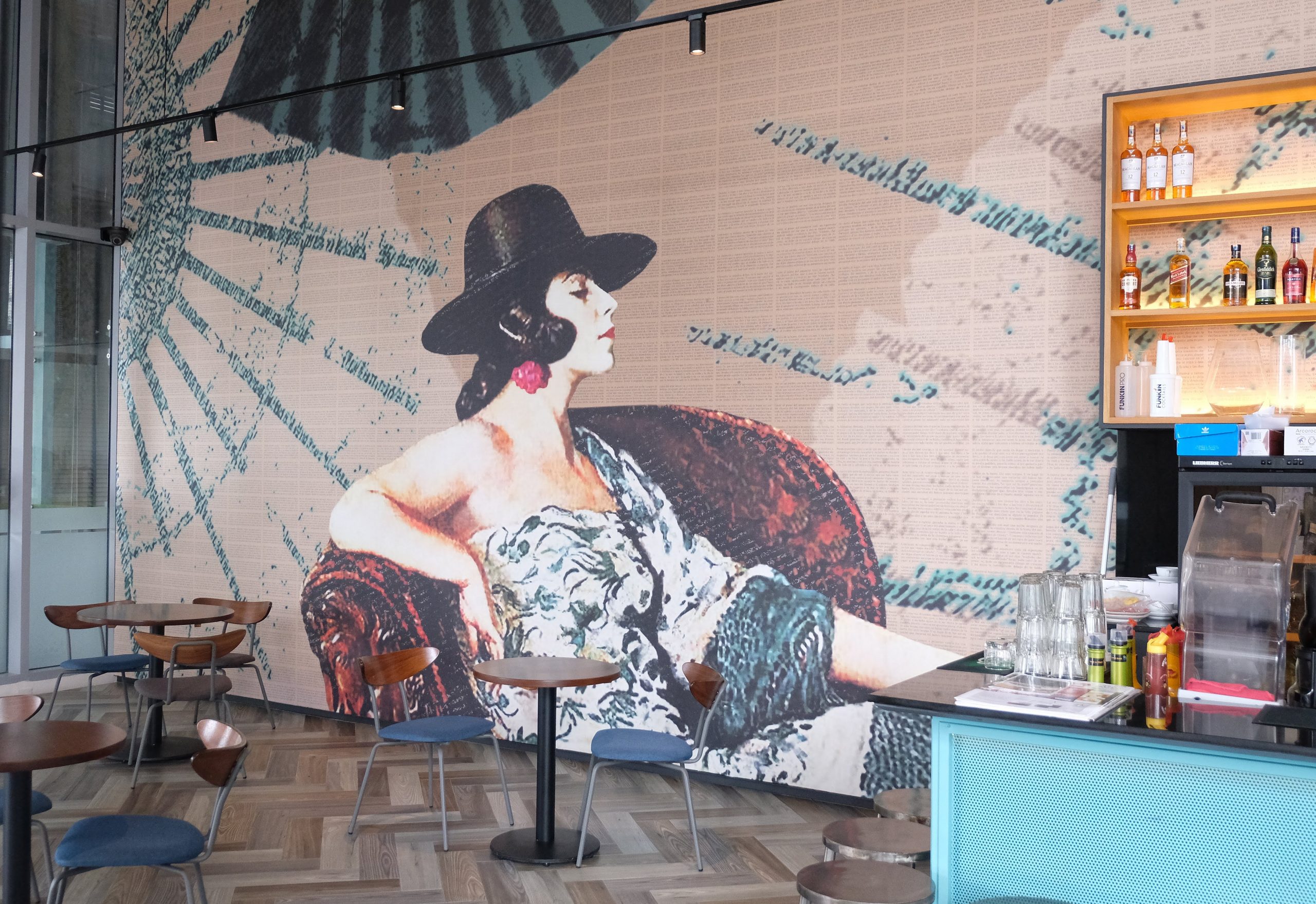 A contract vinyl wallcovering was selected as the base material to be printed on. Design Solutions-236 meets or exceeds all requirements of the Federal Specification CCC-W-408D and W-101 — a 15-page document containing all the requirements, rescinding of, and reinstatement of federal guidelines pertaining to wallcovering that includes a vinyl coating. It is also an antimicrobial wallcovering that is resistant to fungi, bacteria and pink stain, a suitable feature especially for a restaurant. The wallcovering is fire rated to Class A – ASTM E-84 and is washable and certified for good light fastness.
Environmental and Health
• Recyclable through the Second Look Program
• Meets State of Washington Building Specification for Indoor
Air Quality (Low VOC)
• Meets California Section 01350 Indoor Air Quality Standard
(Low VOC)
• Water Based Inks
• Cadmium and Mercury Free
USGBC LEED Support
MR – Construction Waste Management
EQ – Indoor Environmental Quality – Low Emitting Materials