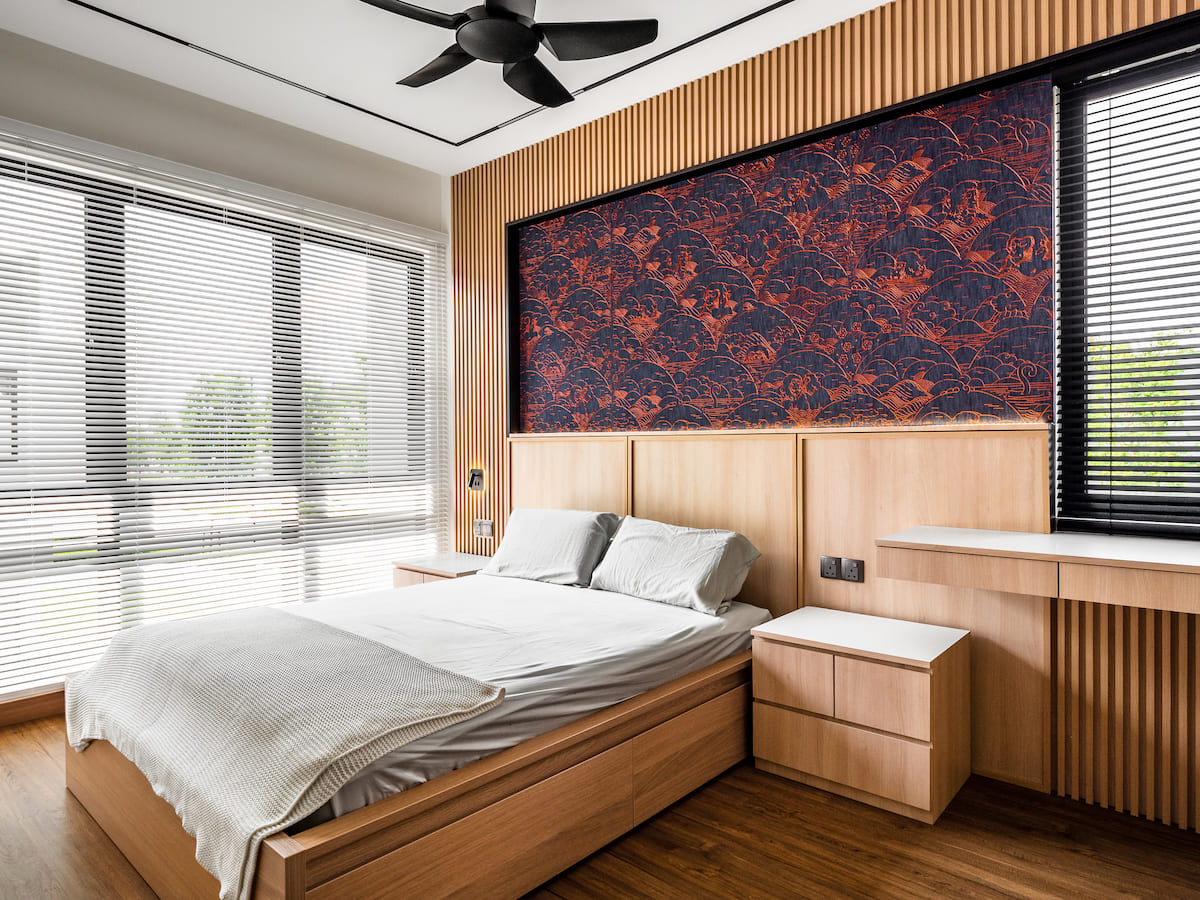 Residential — Kota Kemuning
This "Muji Room" in this residential project features Indigo Macaque from the exquisite Tokyo Blue collection. The collection is a an exquisite addition to Arte and Moooi's collaborative wallcovering collections and features five extraordinary wallcoverings with Japan's beautiful and versatile nature and ancient culture as a common denominator.
Indigo Macaque is a textile wallcovering made from denim, with coloured embroidery. The design on the Indigo Macaque wallcovering displays a playful scene of Indigo Macaque families bathing in their favourite relaxing spot: the hot springs at the foot of the Japanese mountains.
Waltex worked with Madness Design Studio, certified interior designers of BMW & MINI in Malaysia, for the supply and installation of wallcoverings for this project.