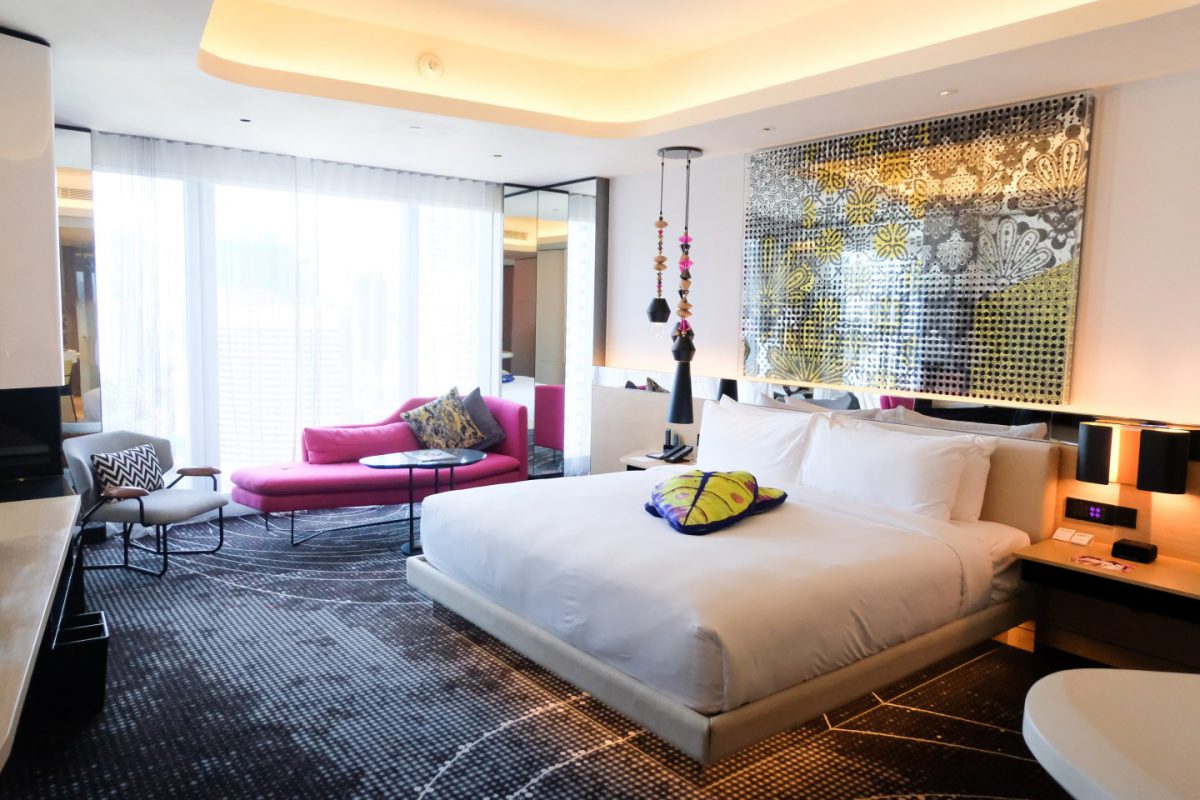 Hospitality — Jalan Ampang
W Hotel Kuala Lumpur, designed by Australian designer Nic Graham in collaboration with local firm Blu Water Studio features 150 stylish guest rooms, completed with wallcoverings by Waltex. Embodying both the traditional and modern elements of the Jungle City, our linen textured commercial wallcoverings grace the walls that serves as the background to traditional accents like indigenous "Wau" tassels. Along the corridors, a custom wallcovering specially produced for W Hotel Kuala Lumpur features a large, rhythmic geometric print.
In the quieter part of hotel at the Away® Spa, our gold wallcoverings help achieve that perfect blend of glamour and relaxation while in the meeting rooms, our wallcoverings in a horizontal and vertical texture softens the room in a cool grey tone.
Waltz into the Extreme WOW Suite that boasts a tranquil living space over 5,000 square feet and you will be met with our high performance textile wallcovering with over 200,000 Double Rubs (Wynzenbeek). The very same material is featured in the wardrobes of all the guestrooms at the contemporary, cutting-edge W Hotel Kuala Lumpur.