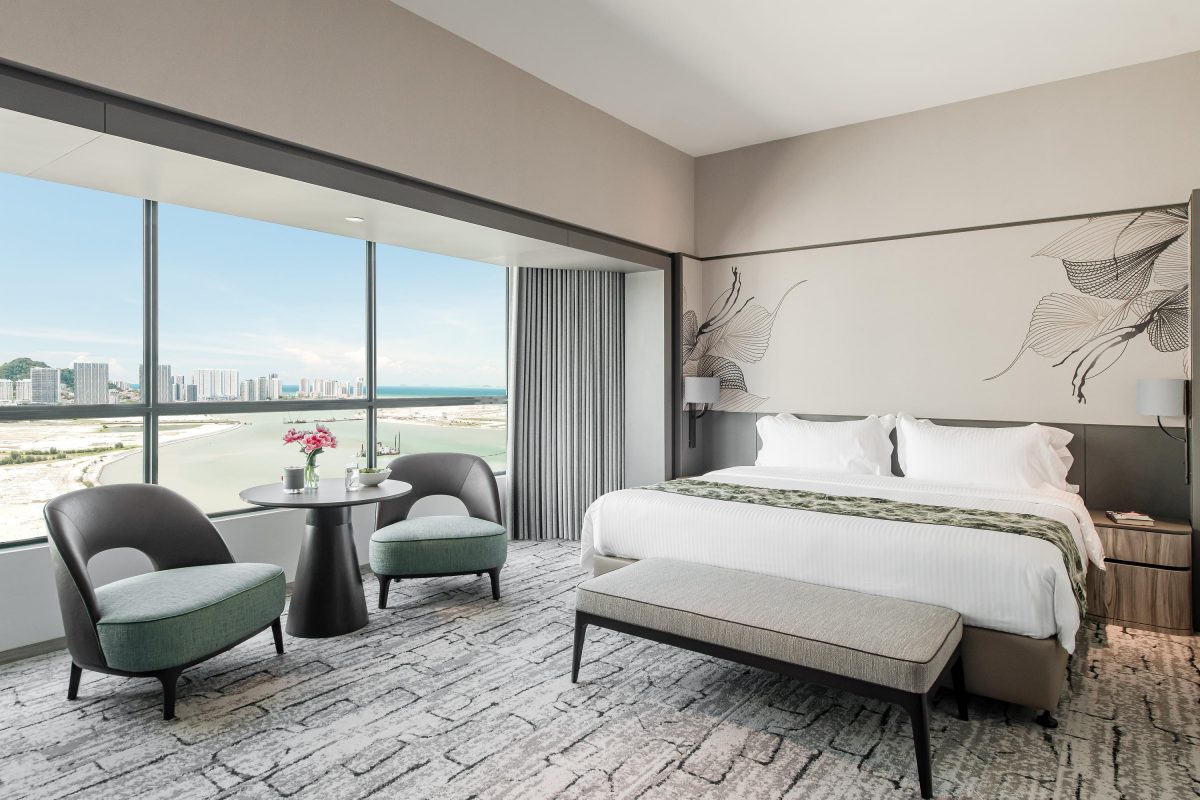 Waltex completed the supply and installation for all wallcoverings in the 271-room Ascott Gurney Penang — a luxurious serviced apartment in the heart of multicutural, social and commercial hub in Georgetown, Penang. It is situated in the bustling Gurney Drive, popular for its food court, shopping malls and the famous seaside promenade in George Town.
For the bed head feature, a custom floral feature made up of fluid lines with intricate details and watercolour accents was provided by our client Plenitude Hotels to be used as the graphic for the bed head wallcovering that is then installed onto an angled carpentry. The result is a tranquilising, but not overwhelming, invitation to the boudoir be it for a long or short stay.
The soft look and feel of this bed head feature would not be complete with a complementary textured plain for the general walls – our client selected a fabric textured commercial grade wallcovering in a custom colour which we specially produced in a 15 Oz vinyl. The wallcovering is phthalate free and is manufactured using highly cleanable water-based inks. A mildew inhibiting agent has also been added in these wallcovering to help protect against fungal and other microbiological growth.